We offer custom html and JS animated web design for your outdoors industry website.
Our responsive designs will work on all computers, tablets, phone, etc. and size accordingly. We specialize in designing hunting websites for outfitters, hunting and fishing guides, hunting and fishing lodges, exotic game and whitetail deer hunting ranches, and more! Our hunting and fishing websites are custom designed just for your hunting or fishing operation. Tell us what you like or what you are looking for and Fish and Hunt USA and our extensive experience in the hunting and fishing community will create you an outdoors website that you will be proud to market to your clients.
Responsive web design
Responsive web design allows us to build hunting and fishing websites that provide an optimal viewing experience across a wide range of devices whether you're on a smartphone or a large computer monitor. It allows easy reading and navigation without resizing, panning, and scrolling or the time and expense of building customized mobile apps for the major platforms by auto sizing.
Compare our designs to other hunting and fishing web designs that are out there and I think you will see, our custom outdoor designs are top notch in the web. Our designs typically are coded in HTML, (the most search engine friendly coding out there). Full PHP sites or full flash sites do not perform well in the search engines. We design our sites in html and add JS animated elements that load quickly. We also design with Wordpress and other formats as needed for shopping cart websites.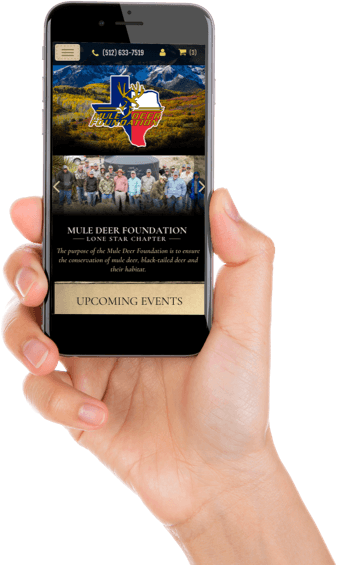 Ready to start your Fishing or Hunting website design project?
Search engine optimization
Search engine optimization is also a big part of a website design. We include the basic seo needed in a design including seo page titles, seo named pages, meta tags, site maps, backlinks, linking and other white hat seo elements that will make your site perform well right out of the gate. We hunt and fish ourselves, so we know which keywords will perform well for your outdoors industry website design.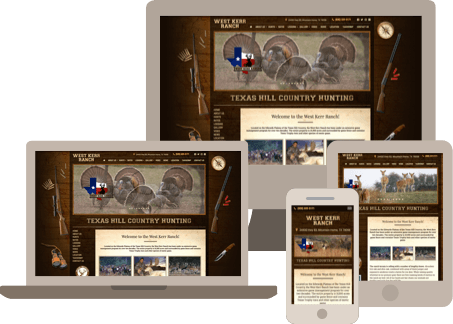 Upgrade your existing outdoors web design and attract new clients.
When it comes to web designs, people always judge the book by the cover. Most people will leave immediately if nothing grabs them, so the look of your design needs to be professional and eye-catching. Don't lose potential customer by having a bad website design. Let us help you come up with a great looking and performing website that helps bring in business. The hunting and finsing industry websites we build and design are outdoor industry lead-generating, revenue producing websites. We consider our custom designed websites to be the best designs you can find!
Our Main Hunting and Fishing Industry Services include: